I'm a designer with a love for mountains, astronomy and code.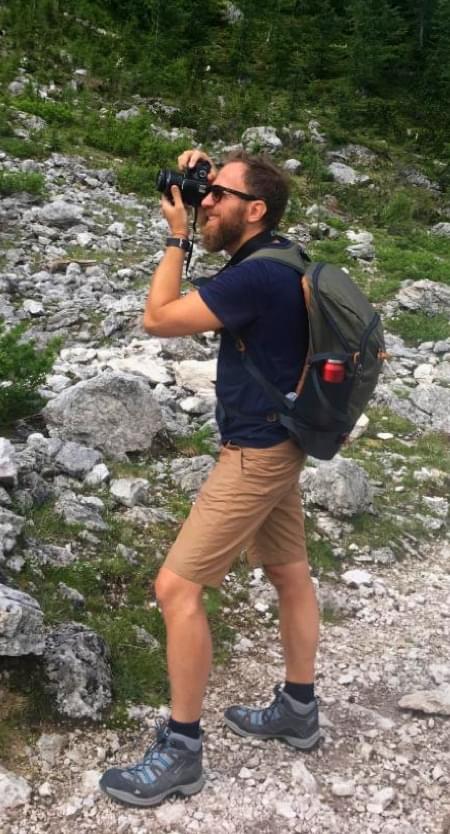 For the past 15 years, I've worked as product designer. I have had the pleasure of collaborating for companies like HCL Technologies, Citynews, Doralab, Inarea, Shinyfrog, Comtaste, Seejay (and more) following clients such Ferrari, Enel, ING Direct, Noema Life, Dondup.
In March 2022 I've joined Italian Department for Digital Transformation as Senior Product Designer.
Back in 2010 I fouded Robodomain with my friend @weppos, a software company focused on domains management tools. In 2013 DNSimple acquired and integrated the software in their product suite. It was such a exciting, difficult but beautiful experience.
Occasionally I write and talk about design methodologies, workflow and tools at conferences and events. I'm lecturer at UXUniversity having a full-day workshop about Design Systems and Atomic Design.
Talks
CSS Custom Properties — CSSDay 2021
Atomic design, a problem of expectations — Better Software 2014
Design is irrelevant — Better Software 2011
Books
---
Reading List
List of books that contributed to my education and had an impact on my way to work. I absolutely recommend:
About face 3 — by A.Cooper
Rework — by Jason Fried
Mental models — by Indi Young
Don't make me think — by Steve Krug
Responsive web design — by Ethan Marcotte
Design systems — by Alla Kholmatova
Atomic Design — by Brad Frost
Getting Real: The Smarter, Faster, Easier Way to Build a Successful Web Application — by 37Signals
Typographic systems — by Kimberly Elam
Prototyping: a practioner's guide — by Todd Zaki Warfled
The design of everyday things — by Donald Norman
Design as Art — by Bruno Munari