Resources library for Product Designers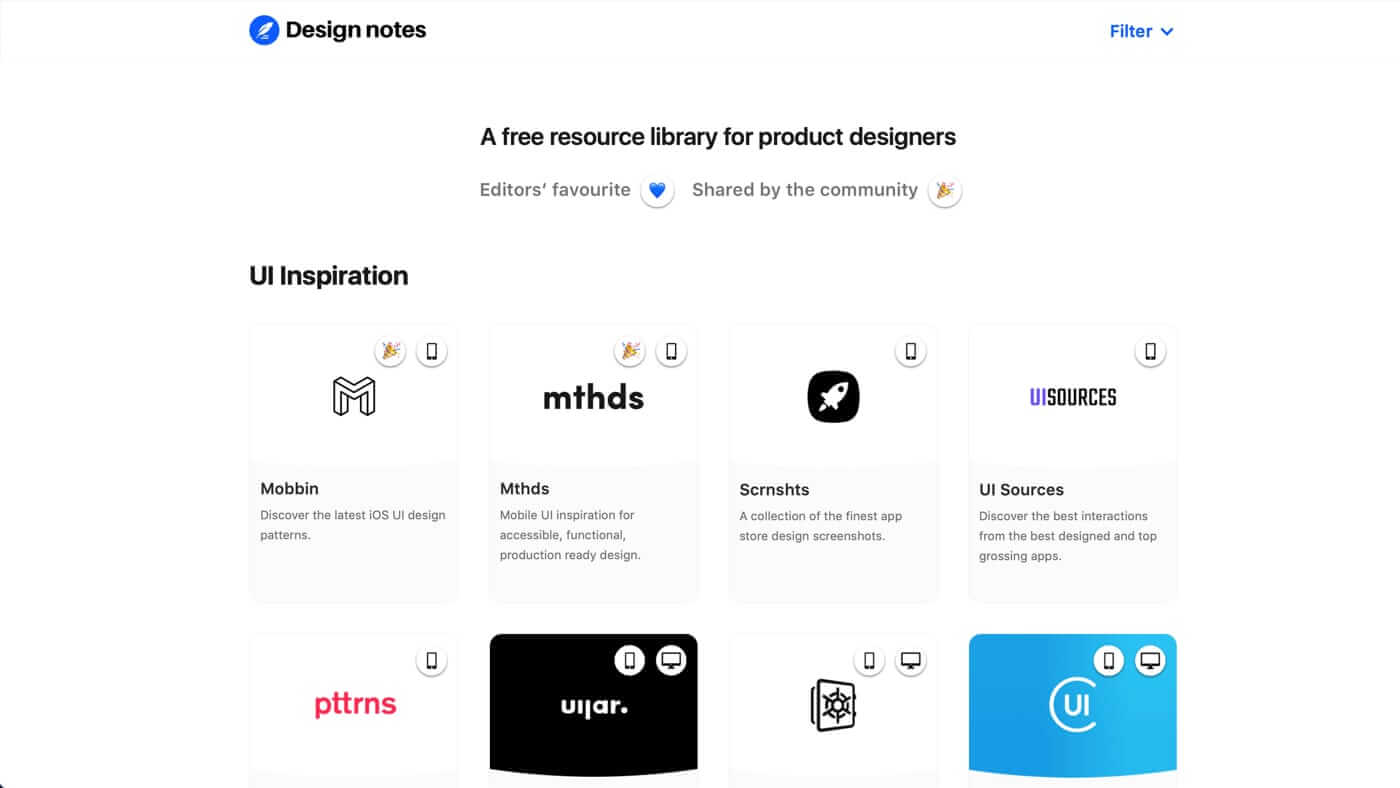 If you're into product design, Design Notes is a library that will be a useful timesaver. It currently links to a lot of design resources (334 and counting) that you can filter according to the topic you're looking for: from resources related to user experience to design and prototyping tools.
If you're looking for a place to start, there you found it.
---